Saptamana aceasta am primit cadou un PC Stick cu Intel Atom. E vorba de ASUS QM1, generatia cu noul Atom Z8300, nume de cod Cherry Trail.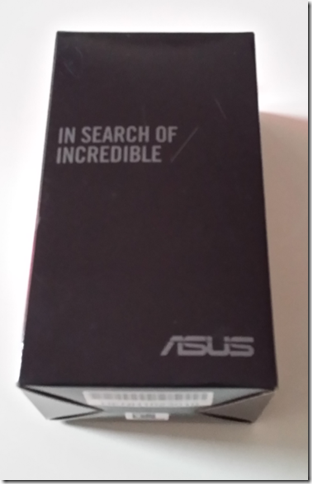 Este singurul mini PC cu Cherry Trail disponibil pe piata de la noi si anume la EMAG.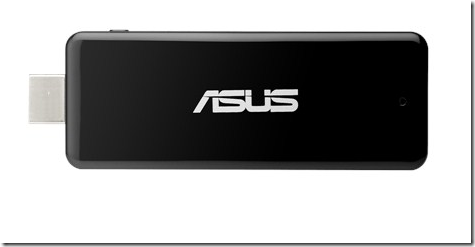 Nu o sa fac un review foarte detaliat ci doar o sa punctez cateva lucuri pentru a ajuta si alti doritori sa iti faca o idee.
Procesorul e ok si face fata taskurilor ocazionale cum ar fi surfatul pe net sau urmarirea unui film Full HD, fie ca este dintr-o sursa online sau un MKV. Totusi site-urile cu ceva mai mult continut o sa puna presiune pe procesor iar memoria limitata (2Gb) o sa va dea ceva de furca. Insa per ansamblu e utilizabil.
Dar acum sa vorbim putin de lucrurile mai neplacute. Daca te astepti sa il iei si sa fie functional out of the box, forget it. Nu e chiar ceva numai pentru entuziasti unde ai de setat tu totul de la zero, dar nu e nici ceva ce poate fi folosit atat de simplu precum un Chromecast.
Venind cu Windows, e clar ca va trebui sa treci prin procesul de update ce poate lua cateva ore bune. Si asta daca va si reusi sa downloadeze update-urile. De ce? Pentru ca hardware-ul pentru WiFI si Bluetooth este ingrozitor. Cel putin WiFi-ul este groaznic spre nefolositor. Asa ca daca vreti sa il achizitionati bugetati si un HUB USB plus un adaptor de retea WiFi sau Ethernet USB. Eu am rezolvat cu un adaptor WiFi Trendnet de la Mediagalaxy. Si bineinteles, tastatura si mouse wireless (sau bluetooth dar e mai sigur cu WiFi).
Puteti folosi si Intel Remote Keyboard
https://downloadcenter.intel.com/download/24967/Intel-Remote-Keyboard-Host-App
Dar pentru setup-ul initial tot veti avea nevoie de cel putin un mouse.
Deci daca stii la ce te bagi si intelegi ca este un Atom si nu un I7, ai rabdare cu Windows-ul sa isi faca update-urile,  mai dezactivezi si antivirusul atunci cand o ia razna si vii si cu un adaptor de retea separat atunci s-ar putea sa te intelegi bine cu el. Dar daca incerci in continuare sa te chinui cu adaptorul de retea integrat atunci te asteapta o experienta de cosmar.
Cam atat am avut de zis de QM1. Si daca acest device nu va satisface, tot am vesti bune. Intel nu a renuntat si a scos o noua versiune a lui Intel Compute Stick (versiunea 2016). Inca nu a ajuns in RO dar il gasiti pe Amazon:
http://www.amazon.com/Intel-Compute-BOXSTK1AW32SCR-Windows-32-bit/dp/B01ASB0DJ8/ref=sr_1_6?s=pc&ie=UTF8&qid=1455268540&sr=1-6&keywords=intel+compute+stick
Noul PC stick vine cu hardware WiFi mult imbunatatit (spre deosebire de Asus QM1) si sunt promise si versiuni cu procesoare mult mai puternice.
UPDATE: http://www.winadmin.ro/2016/02/18/asus-qm1-pc-stickupdate/
2 Responses to "Asus QM1 PC Stick"
Write a comment