Windows 7 contine cateva utilitare noi, care mie mi se par destul de folositoare
1. Windows Disc Image Burner
Ne ofera posibilitatea de a "arde" o imagine pe un DVD fara a mai instala alt soft de genul Nero, iar procedeul este foarte simplu : click-dreapta pe fisierul .iso, Open with – Windows Disc Image Burner.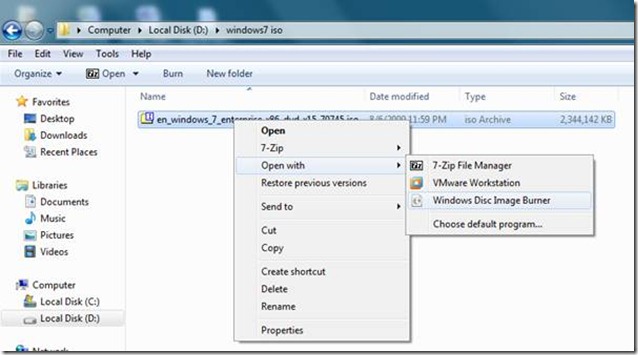 Avem si optiunea de a verifica discul dupa terminarea scrierii iso-ului.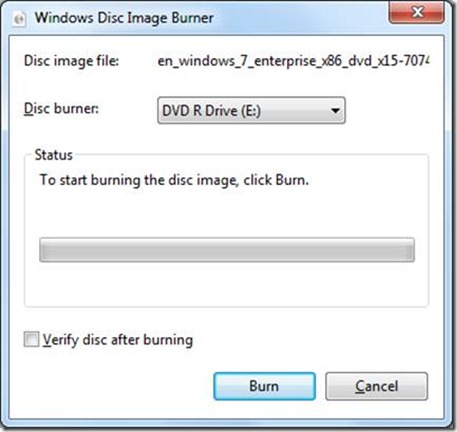 2. Microsoft Windows Repair Disc – RECDISC.EXE
Este un mic utilitar cu ajutorul caruia putem crea un CD bootabil de recovery.
Se lanseaza din Start – Run – recdisc – OK, sau din Control Panel – Backup and Restore – Create a system repair disc.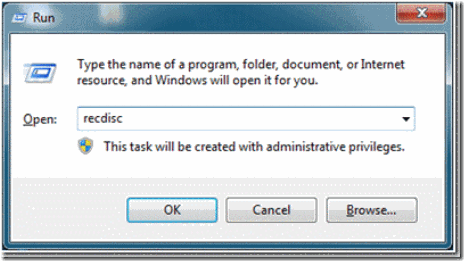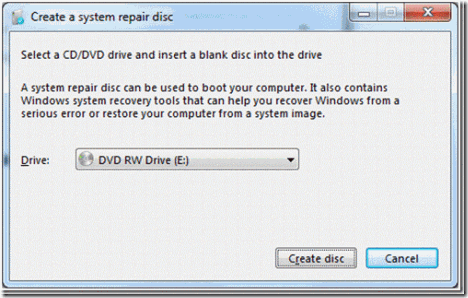 Ni se cere sa introducem un blank disc in unitatea optica ( nu trebuie DVD, e suficient un CD), apasam Create disc si in cateva minute avem CD-ul de recovery. Ce nu imi place e ca nu poti salva un .iso pe care sa-l poti scrie mai tarziu pe CD.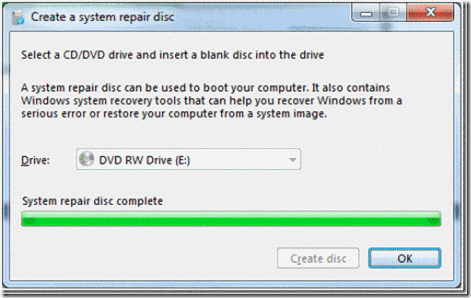 Optiunile incluse in CD-ul de recovery sunt :
– Startup repair
– System restore
– System image recovery
– Windows memory diagnostic
– Command prompt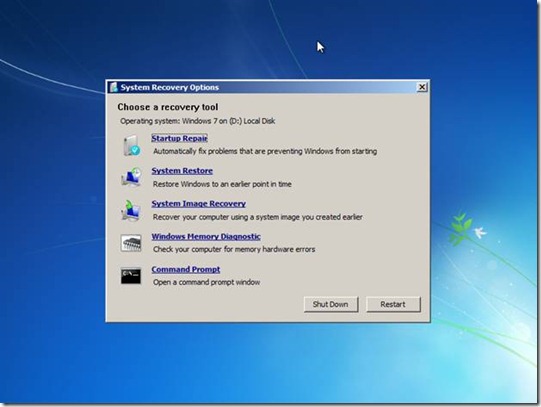 Inca ceva : recdisc.exe exista si in Windows Vista, dar nu functioneaza. Cand incerci sa-l lansezi, pur si simplu nu se intampla nimic.
3. Problem Steps Recorder – PSR.EXE
Foarte util pentru suport. De multe ori, descrierea problemei de catre utilizator este incompleta sau gresita si mai rau te incurca. Cu Problem Steps Recorder poti vedea cu ochii tai ce se intampla.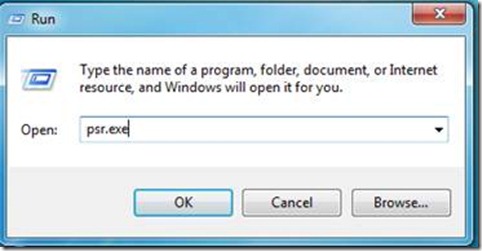 O descriere mai detaliata a acestui utilitar o puteti gasi pe blog-ul lui Andrei Ungureanu :
http://itboard.ro/blogs/andrei_ungureanus_blog/archive/2009/09/01/windows-7-psr.aspx
4. Deployment Image Servicing and Management tool – DISM.EXE
Ce este DISM? Pai, sa deschidem un Command prompt (ca administrator), sa tastam dism.exe, enter, si sa vedem despre ce e vorba :
" DISM enumerates, installs, uninstalls, configures, and updates features and packages in Windows images. "
De fapt, face chiar mai multe, nu se ocupa doar cu "features and packages", ci si cu "drivers and international settings" . O descriere completa , precum si instructiuni de utilizare puteti gasi aici : http://technet.microsoft.com/en-us/library/dd744566(WS.10).aspx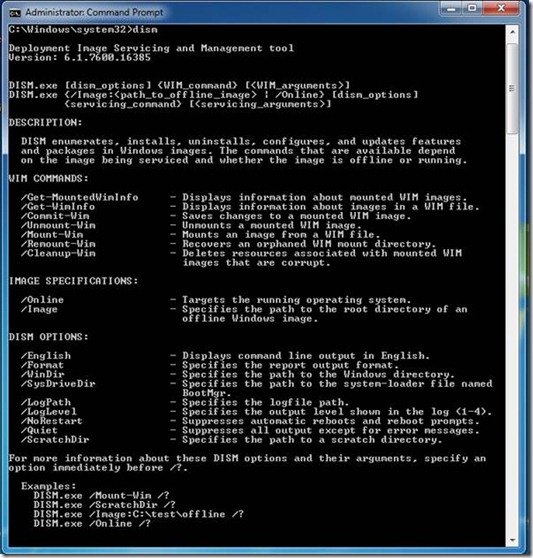 Functioneaza atat cu imagini offline, cat si online. Iata cateva comenzi simple:
– Pentru a vedea o lista completa a Windows features si starea lor (enabled/disabled) :
dism /online /get-features /format:table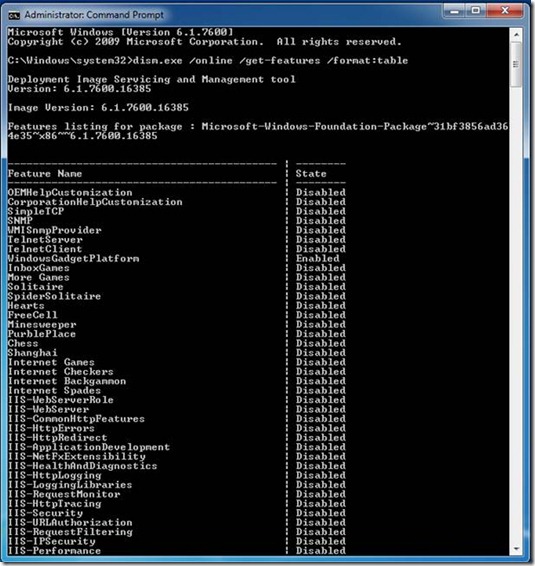 – Pentru a modifica starea unei componente :
dism /online /enable-feature:TelnetClient

dism /online /disable-feature:TelnetClient

Pentru o monta o imagine in vederea customizarii :
dism /mount-wim /wimfile:f:\win7\sources\install.wim /index:1 /mountdir:f:\dism
Pentru a modifica imaginea montata :
dism /image:f:\dism /enable-feature:TFTP

Pentru a aplica modificarile:
dism /commit-wim /mount-dir:f:\dism

Material de studiu aveti la adresa citata mai sus, plus google, bing, etc.
Write a comment