Nu e rocket science, dar decat sa va intrebati cum se face mai bine cititi aici. Pe Windows 2003 pachetele MUI (parca vine de la Multiple User Interface) se instalau printr-un simplu setup de pe discul pe care veneau. In schimb de la W2K8 in sus, pe discul MUI, nu mai exista nici un executabil. Language pack-urile se instaleaza din Control Panel din Region and Language: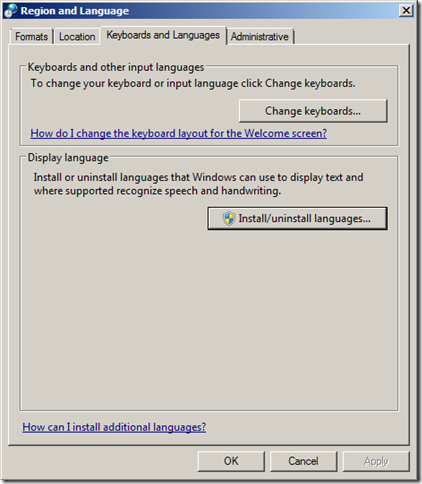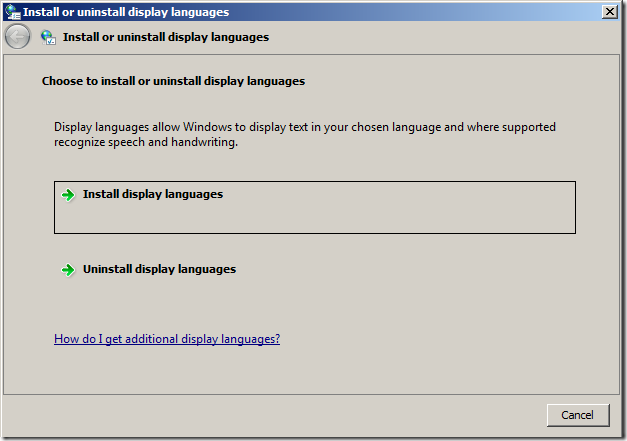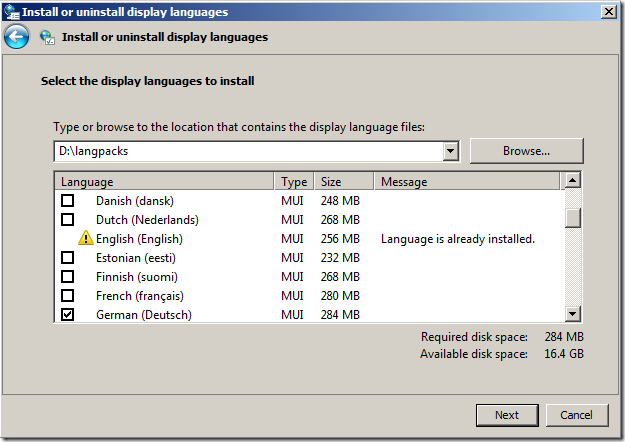 E disponibila si limba Romana, insa eu nu am avut nevoie pana acum de ea pe servere :(.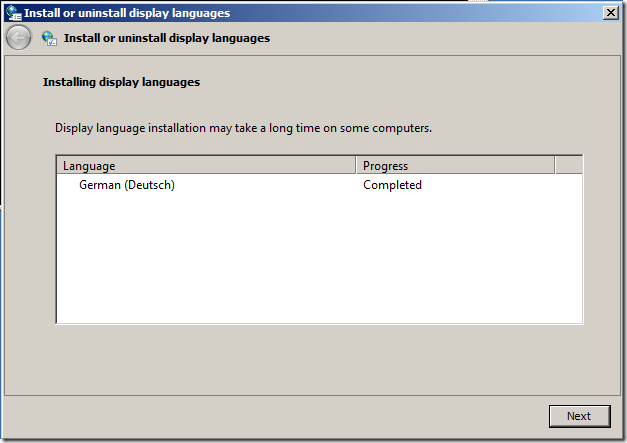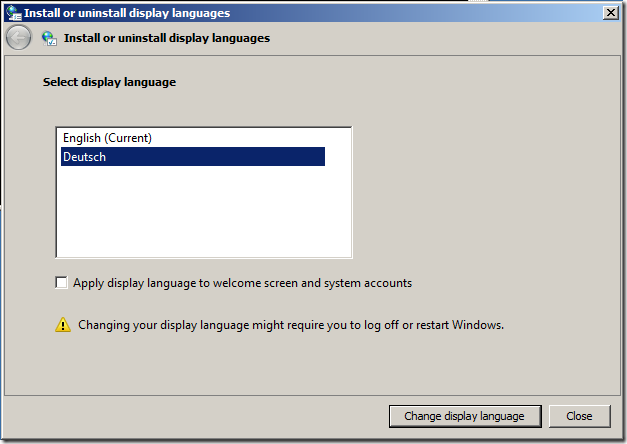 Default language merge schimbat si mai tarziu din Control Panel, insa optiunea "Apply display language to welcome screen and system accounts" am gasit-o numai aici.
Alta metoda de a instala language pack-urile este prin LPKSETUP.EXE, care poate fi folosit pentu automatizarea instalarii atunci cand aveam de instalat pe mai multe sisteme.
Parametrii comenzii si exemple gasiti aici:
http://technet.microsoft.com/en-us/library/cc766010(WS.10).aspx
PS: cei care nu sunt familiarizati cu MUI language packs ar trebuie sa arunce un ochi cat sa-si faca o idee. Recomand folosirea lor in infrastructurile cu echipe IT aflate in tari diferite si cu Windows Server instalat si in alta limba decat engleza (multe servere sunt cumparate cu OS in regim OEM). Standardizarea OS-urilor la Windows in Engleza + MUI elimina multe din bataile de cap intalnite in aceste medii.
Write a comment