Installing and configuring Windows Server 2012 domain controller with Powershell
Fiindca tot a fost lansat Windows Server 2012 R2 Preview, m-am gandit sa il downloadez si sa testez mai multe din noile features pe care le are, insa inainte de asta m-am gandit sa il fac Domain Controller prin PS.
Am inceput prin a face setarile TCP/IP ale placii de retea, dupa care am instalat rolul Active Directory Domain Services.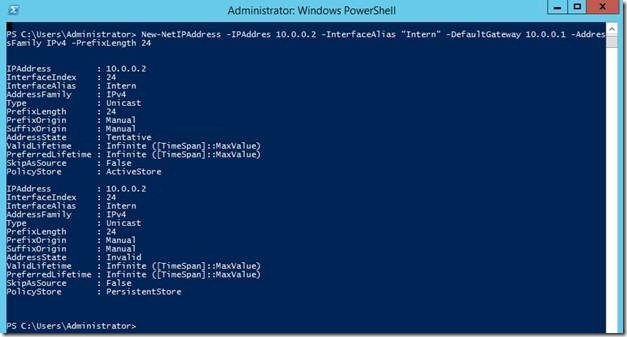 Dupa finalizarea instalarii rolului AD DS, incepe crearea unui nou domeniu intr-un forest nou, instalam rolul de DNS si stabilim DomainMode si ForestMode (le-am pus pentru Windows Server 2012, desi instalare are loc pe un Windows Server 2012 R2).

Dupa ce comanda ruleaza si efectueaza toate modificarile, avem un nou forest si un nou domeniu.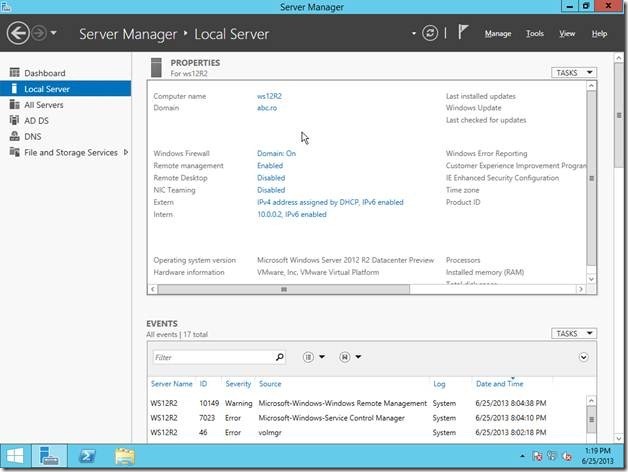 Rapid, nu?
One Response to "Cat de rapid poti configura un domeniu cu Windows Server 2012 si Powershell?"
Write a comment