BitLocker a fost una dintre tehnologiile despre care s-a discutat destul de mult si care prezinta avantaje majore fata de vechiul EFS (inca prezent in Windows; nu prea am mai auzit sa il foloseasca cineva, cu toate ca daca intelegi cum functioneaza e ok si iti ofera o granularitate pe care nu o poti obtine cu BitLocker). Mai nou insa din Windows 7 a aparut si BitLocker To Go despre care o sa vorbim acum.
BitLocker To Go iti permite sa criptezi device-uri portabile si sa te plimbi cu ele intre intre diverse sisteme fara batai de cap si complet secure. Tot ce trebuie sa faceti este sa dati click drepata pe device-ul portabil si sa activati BitLocker.
Nota: Ca sa activati BitLocker To Go aveti nevoie de Windows 7 Ultimate/Enterprise sau Windows 8 Pro/Enterprise. Doar pentru acces, puteti folosi orice versiune.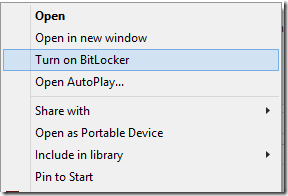 Din comoditate si nu numai, 99% vor alege probabil protectia cu parola.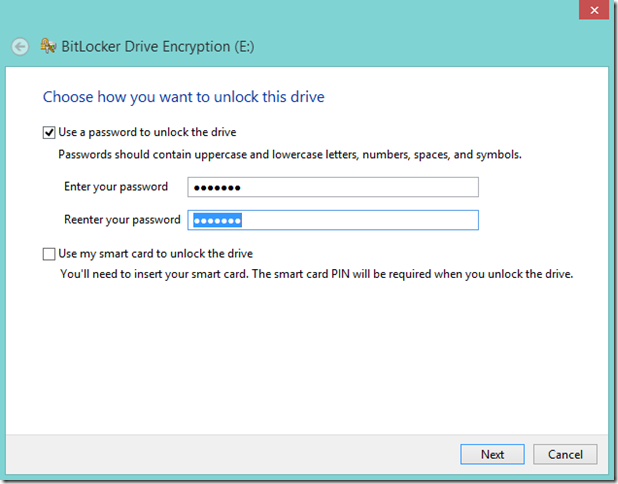 Pasul urmator este sa salvati o cheie de recovery ce va este utila atunci cand ati uitat parola. Puteti sa o salvati folosind oricare din optiunile de mai jos, adica sa o aveti simultan si in fisier, si tiparita dar si in contul MS.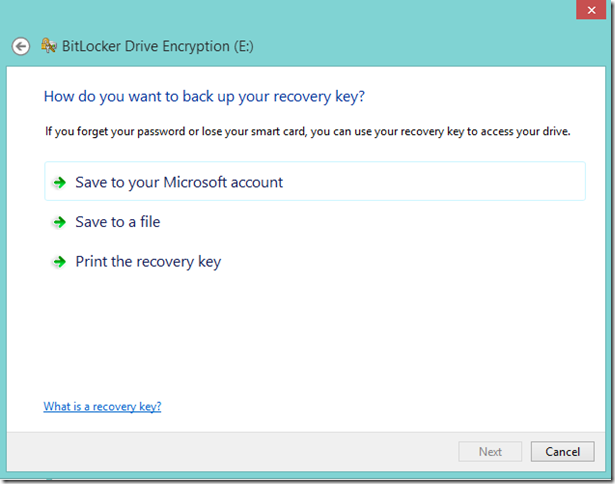 Urmatoarea optiune e relevanta doar daca incepeti sa criptati un drive deja "in use". Daca da, atunci ecrypt entire drive e o alegere mai buna pentru ca protejaza si datele ce teoretic au fost sterse de pe device dar pot fi recuperate.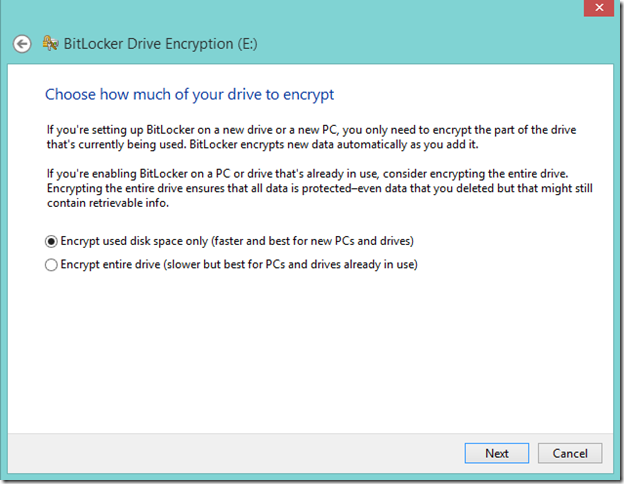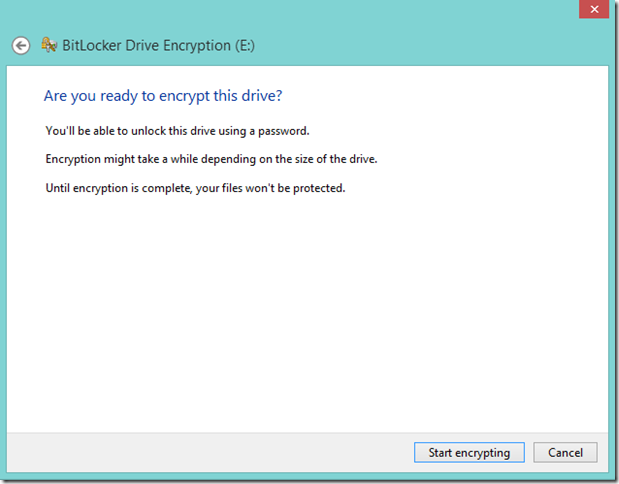 Pentru un drive aproape gol, criptarea se face instant.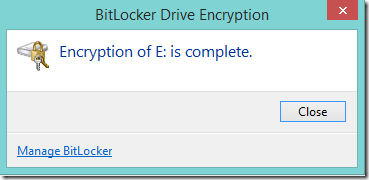 Iar mai jos puteti vedea optiunile disponibile in Control Panel – Bitlocker Drive Encryption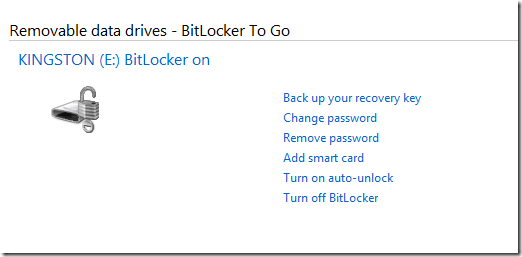 Iata si cum arata in Explorer un drive criptat cu BitLocker To Go: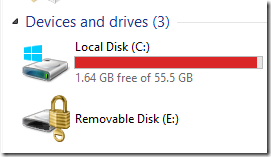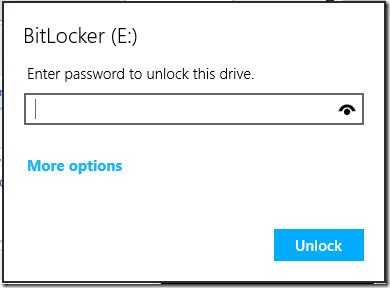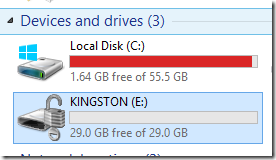 Exista si optiunea de a face Auto-Unlock pe anumite sisteme (gen calculatorul de acasa sau de la servici). Un singur click activeaza aceasta optiune fara alte intrebari.
Drive-ul criptat poate fi folosit pe orice sistem cu Windows 8, 8.1 sau 7.
Pentru Vista si XP exista un soft numit BitLocker To Go Reader ce poate fi folosit doar pentru acces Read Only la drive. Nu va asteptati ca experienta pe Xp si Vista sa fie la fel, readerul are propria lui interfata de acces si ca sa accesati datele va trebui sa le copiati pe local inainte.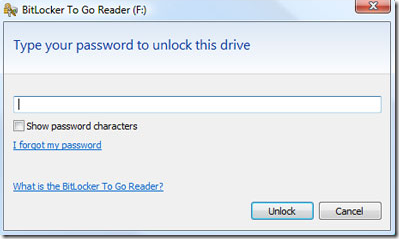 Per ansamblu BitLocker To Go este o tehnologie utila si daca folosesti in special sisteme cu Windows atunci nu prea are cu ce sa te incurce.
In schimb daca folosesti device-ul respectiv pentru a schimba date intre diverse OS-uri si device-uri (telefoane, tablete, televizoare) atunci Bitlocker nu este alegerea potrivita.
In cazul USB Stick-urilor recomand sa aveti cu voi doua astfel de device-uri. Unul pentru datele confidentiale ce trebuie protejate in tranzit si altul pentru transferul ocazional de date intre diverse sisteme.
Write a comment