Homegroup-ul  reprezinta probabil una din cele mai utile feature-uri din Windows 7 destinate home user-ilor. Dupa ani si ani si multe versiuni de Windows in sfarsit s-au gandit sa faca ceva sa imbunatateasca modul in care sunt partajate resursele intr-o retea de tip home.
Si asa a aparut homegroup-ul, un model de sharing in care nu mai folosesti user/pass sa te conectezi la resurse ci doar o parola pentru a joina la acel homegroup. Membrii homegroup-ului pot partaja resursele transparent fara a mai fi nevoie de alta autentificare.
Mai jos o sa prezint in imagini cum se configureaza si cum puteti partaja informatii in cadrul unui homegroup.
Setam homegroup-ul din Network and Sharing Center.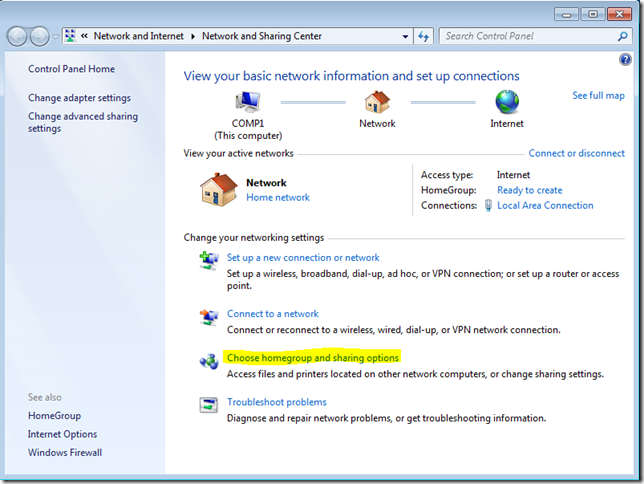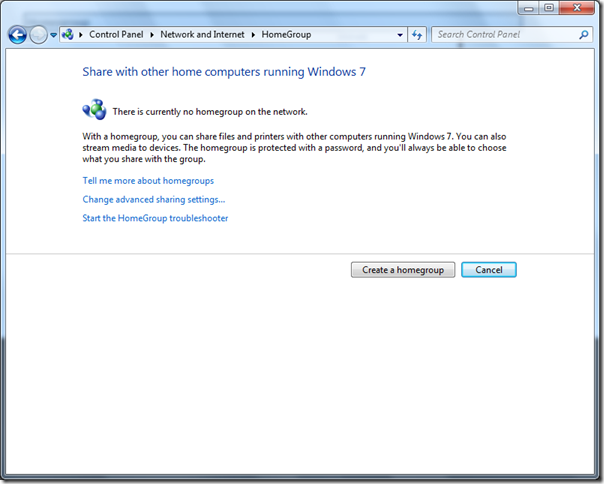 Personal nu imi place sa aleaga Windows-ul ce sa sharuiasca pentru mine, asa ca nu selectez nimic acum.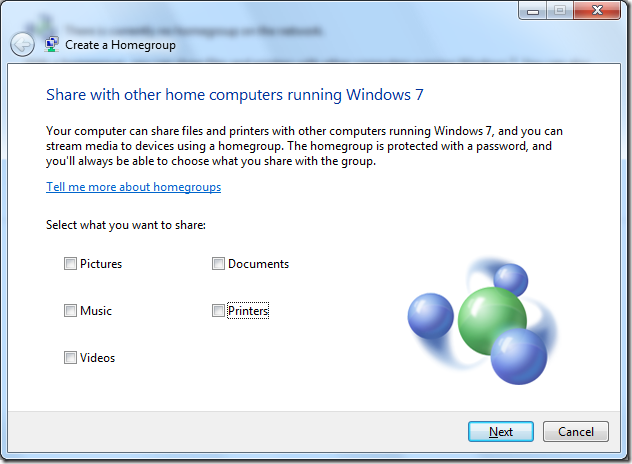 O sa aveti nevoie de parola de mai jos pentru a va conecta cu alte sisteme la homegroup. Parola poate fi vazuta si mai tarziu, sau chiar schimbata in cazul in care securitatea homegroup-ului este compromisa.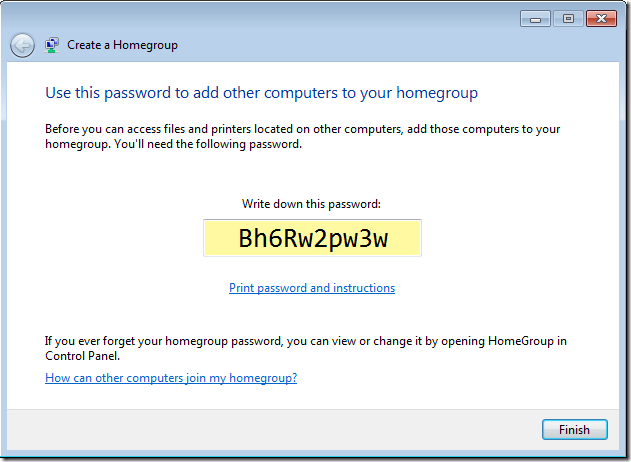 Acum ca am setat homegroup-ul ne ducem pe al doilea calculator si incercam sa joinam la acest homegroup. O facem tot din Network and Sharing Center.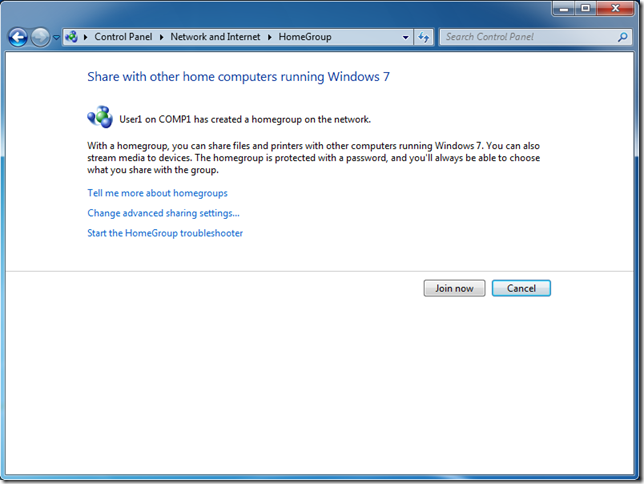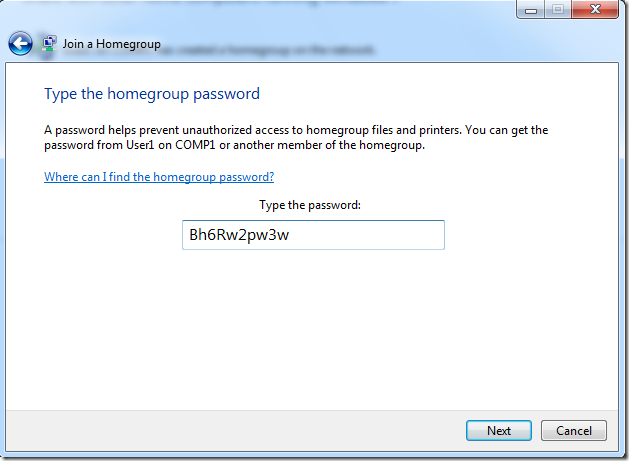 Si cam asta e tot.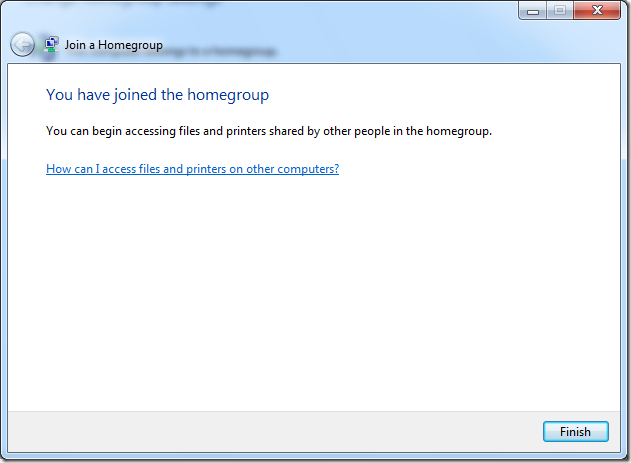 Iata si cum partajam informatia in cadrul unui homegroup:

Daca folderul a fost partajat atunci vom observa informatia urmatoare in partea de jos a ferestrei Explorer.

De pe celelalt sistem accesam share-ul accesand optiunea Homegroup care apare in partea stanga in explorer.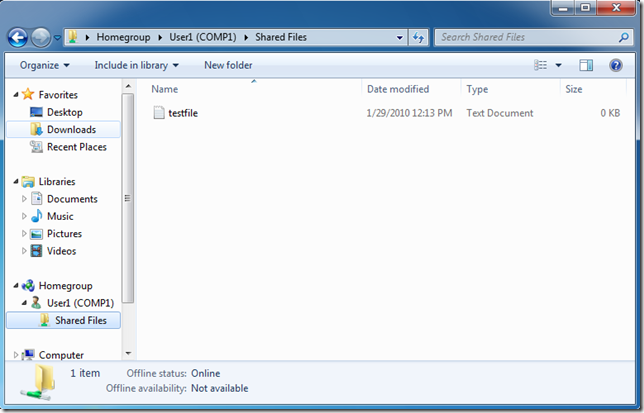 In lista sistemelor din homegroup vor aparea numai cele care au ceva partajat. Daca doar le-ati introdus in homegroup fara a si partaja ceva, nu vor aparea.
Voi continua intr-un articol urmator si cu alte detalii despre acest feature. Stay tuned!
One Response to "Forget about Workgroup. We have Homegroup in Windows 7"
Write a comment