In articolul anterior am discutat despre cum setam un homegroup. Acum sa discutam despre cateva detalii ale acestui feature.
First of all, trebuie retinut ca Network Location-ul pentru adaptorul de retea trebuie sa fie Home Network. Altfel nu va merge. La fel trebuie retinut ca se comporta "ciudat" atunci cand sunt mai multe adaptoare de retea pe sistem (multihomed), chiar si VMWare.
Second, un calculator care este membru in domeniu nu va putea crea un homegroup. Va putea joina un homegroup si accesa resursele partajate dar nu va putea partaja resurse. Microsoft s-a gandit ca nu ar fi bine ca cineva sa se duca acasa cu sistemul de la lucru si acolo sa-si partajeze informatiile. Personal mi se parea mai bine daca lasau la alegerea administratorului. Daca user-ul vrea tot o sa o faca pana la urma.
Urmatoarele setari din Group Policy permit dezactivarea accesului la un homegroup:
Computer Configuration\Policies\Administrative Templates\Windows Components\HomeGroup\Prevent the computer from joining a homegroup
Ce am mai descoperit: exista un grup folosit de acest feature numit Homeusers.
Cand joinam un sistem sau cand cream un homegroup, automat o sa avem un user in plus pe sistem numit HomeGroupUser$. Acest user va fi folosit pentru accesul pe sisteme remote si banuiesc ca va avea parola pe care o partajam (sau macar ceva derivat de la acea parola). Il vom intalni in permisiunile NTFS de pe resursele partajate.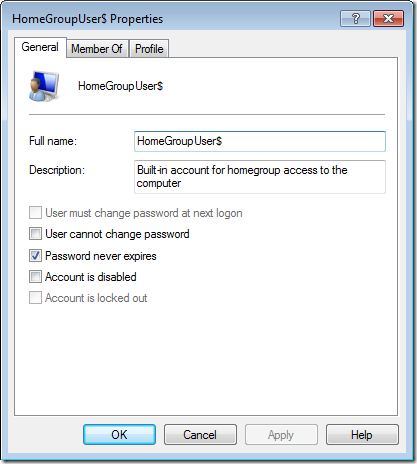 Acum partea interesanta. Nu conteaza ce sistem a initiat homegroup-ul, atata timp cat mai exista inca un sistem membru el exista. Insa in momentul in care pleci din workgroup, grupul local Homeusers si userul HomeGroupUser$ sunt stersi, iar ACL-urile pe resurse raman. Ceva de genul: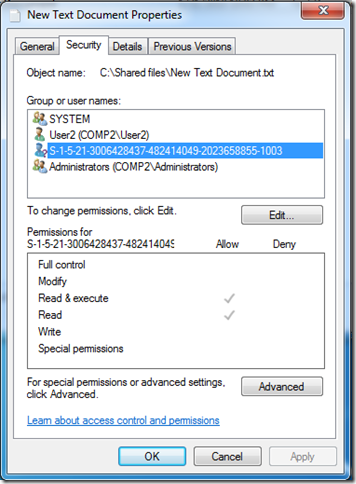 Voi sti ce a fost partajat pentru ca fiecare folder va avea un lacatel in dreptul lui.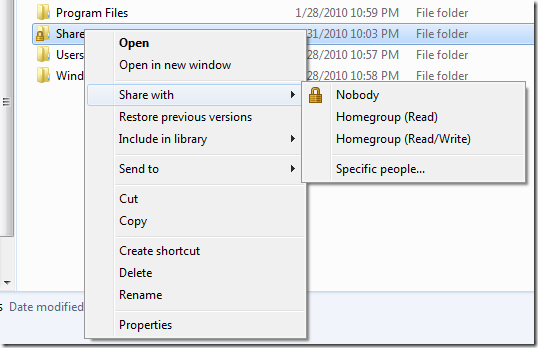 Inca ceva. Totul depinde de doua servicii Homegroup Listener si HomeGroup Provider.

Daca sunt oprite, optiune de homegreoup nu va aparea nici macar in Explorer.
Si cam atat pentru astazi. Daca mai aveti informatii despre acest topic nu ezitati sa le postati.
Write a comment