In Vista si Windows 7 exista optiunea de Pin to Start menu sau Taskbar. Adica poti sa creezi un shortcut permanent in meniul de start (care apare deasupra listei cu cele mai utilizate aplicatii) sau pe taskbar.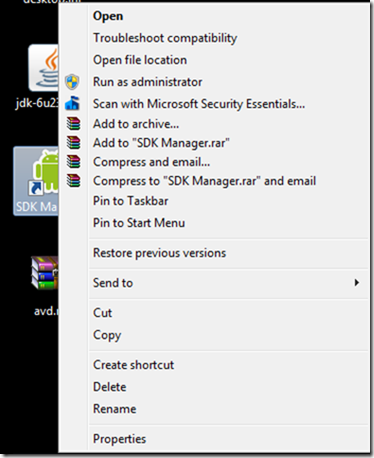 In meniul de start de mai jos, se poate vedea ca Internet Explorer este adaugat in aceasta lista de shortcut-uri.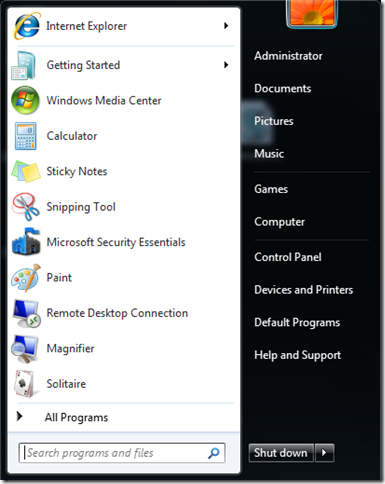 Requestul de a face acest lucra programatic (vbscript sa zicem) vine in special de la cei care se ocupa de deployment si au nevoie de a automatiza acest lucru atunci cand construiesc imaginea. Dupa asta vin adminii de AD care vor sa faca acest task prin GPO.
The Deployment Guys au un script pentru asa ceva:
Const CSIDL_COMMON_PROGRAMS = &H17
Const CSIDL_PROGRAMS = &H2
Set objShell = CreateObject("Shell.Application")
Set objAllUsersProgramsFolder = objShell.NameSpace(CSIDL_COMMON_PROGRAMS)
strAllUsersProgramsPath = objAllUsersProgramsFolder.Self.Path
Set objFolder = objShell.Namespace(strAllUsersProgramsPath & "\Android SDK Tools")
Set objFolderItem = objFolder.ParseName("SDK Manager.lnk")
Set colVerbs = objFolderItem.Verbs
For Each objVerb in colVerbs
    If Replace(objVerb.name, "&", "") = "Pin to Start Menu" Then objVerb.DoIt
    If Replace(objVerb.name, "&", "") = "Pin to Taskbar" Then objVerb.DoIt
Next
In exemplul de mai sus, am setat scriptul sa-mi adauge shortcut-ul pentru Android SDK Tools.

Scriptul o sa adauge shortcut-ul si in Start menu si in Taskbar.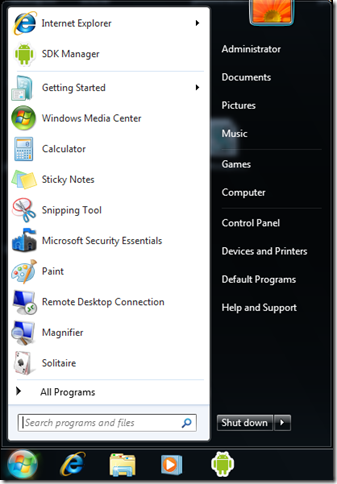 In script trebuie sa modificati urmatoarele campuri cu locatia aplicatiei:

Nota: functia Replace nu e 100% necesara, insa fara ea trebuie sa schimbi numele metodei folosite sa contina si &. Mai multe detalii gasiti pe blog-ul de unde am luat script-ul.
Write a comment