Pentru ca am fost intrebat de App-V si m-am hotarat sa scriu cateva tutoriale am zis sa o iau cu inceputul. MDOP, aka Microsoft Desktop Optimization Pack, acum ajuns la 2011 Refresh.
MDOP reprezinta un pachet de solutii software puse la dispozitia celor ce au abonamente Software Assurance (totusi pachetul e disponibil si pentru subscriptiile normale Technet si MSDN, dar daca ma intrebati despre licentiere – I have no idea.)
In acest MDOP este inclusa si solutia de virtualizare a aplicatiilor App-V (fostul Softgrid) despre care o sa public cateva articole (stay tuned).
Alte solutii incluse mai sunt:
– MED-V – MS Enterprise Desktop Virtualization
– DART – MS Diagnostic and Recovery Toolset
– AGPM – Advanced Group Policy Management
– Asset Inventory Service
– System Center Desktop Error Monitoring
– MBAM – Bitlocker Administration and Monitoring – inca in Beta dar va fi disponibil din acest an.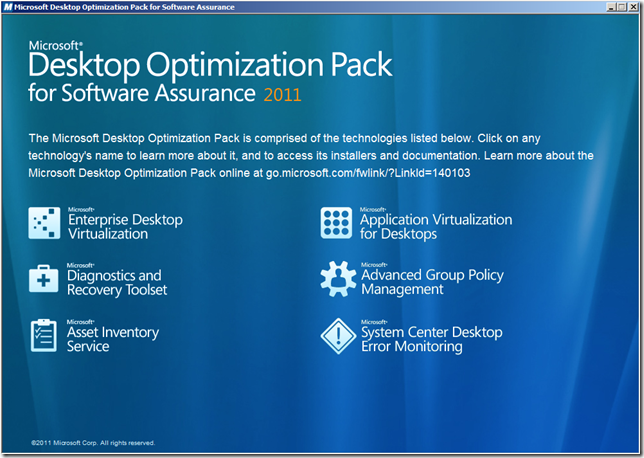 http://www.microsoft.com/windows/enterprise/products/mdop/default.aspx
In afara de App-V va mai pregatesc si ceva articole despre DART si AGPM dar cam toate o sa vina dupa perioada sarbatorilor.
Stay Tuned & Sarbatori Fericite!
Write a comment