In articolul de aici am prezentat doua scenarii cu noul DHCP din Windows 2012. Dupa cum am promis, in acest articol o sa incerc sa descriu functionalitatea de failover a serviciului DHCP din Windows 2012.
Nota: E posibil ca articolul sa mai primeasca modificari in timp deoarece informatiile despre acest serviciu sunt inca destul de limitate in momentul scrierii acestui articol.
Functionalitatea de DHCP Failover Hot Standby permite unui al doilea server DHCP sa intervina si sa asigneze adrese IP atunci cand un alt server DHCP nu mai este disponibil. Intre cele doua server trebuie configurata o relatie de failover si aceasta este posibila numai pentru scopuri IPv4.
Pentru inceput e nevoie sa aveti facut scopul pe unul dintre cele doua servere: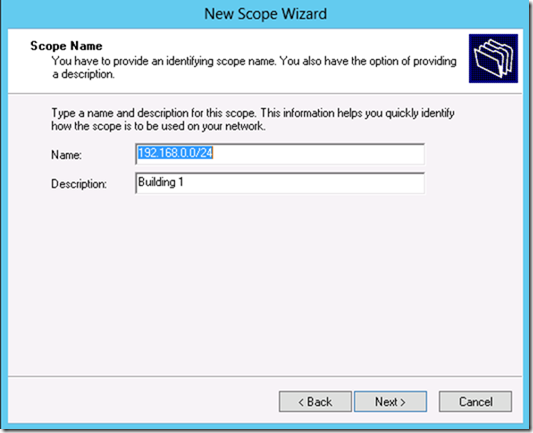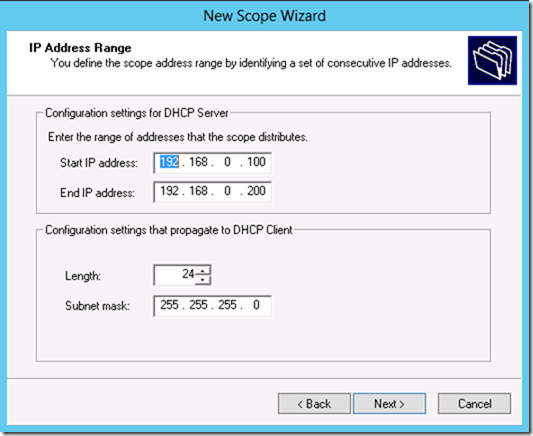 Odata scopul facut trebuie rulat wizard-ul Configuration Failover. Pe al doilea server nu trebuie setat nimic pentru ca wizard-ul va face totul pentru noi.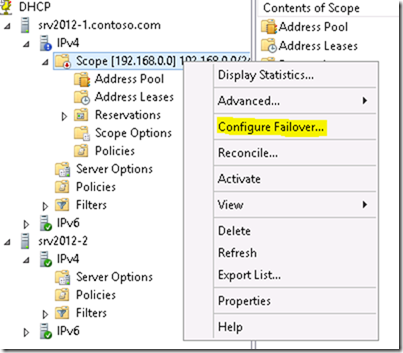 Dupa cum se observa mai jos se poate seta failover la nivel de scop.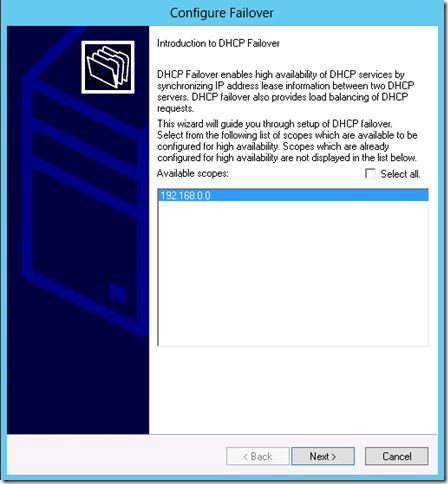 Alegem serverul de standby: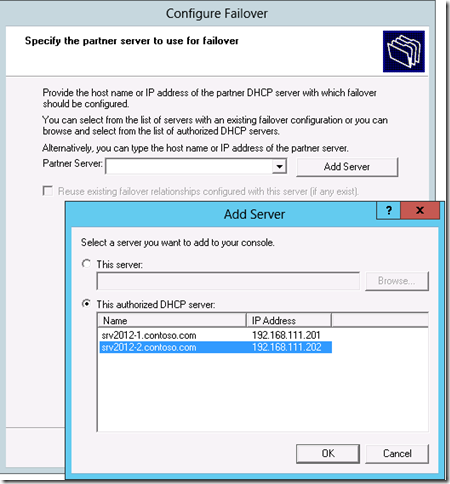 Iar in fereastra de mai jos lucrurile devin mai interesante. Aici setam in ce mod sa se comporte cele doua servere: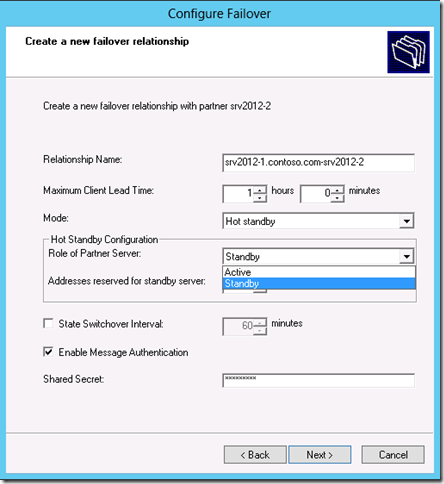 Pentru modul Failover cu partener in Standby alegem Mode – Hot Standby  iar ca rol Standby.
Din definitia din RFC pentru Maximum Client Lead Time:
The MCLT refers to maximum client lead time. This time is con- figured on the primary server and transmitted from the primary to the secondary server in the CONNECT message. It is the max- imum amount of time that one server can extend a lease for a client's binding beyond the time known by the partner server.
Iar mai jos din documentatia beta MS:
The DHCP failover protocol includes a setting for Maximum Client Lead Time (MCLT,) which defines the temporary lease period given by the failover server to a new client. This period also determines the amount of time that a server in a failover relationship will wait in partner down state before assuming control over the entire IP address range.
MCLT cannot be set to zero, and the default setting is 1 hour.
Iar acum traducerea mea:
Este intervalul pe care serverul standby il asteapta ca partenerul sa revina online, inainte ca sa preia controlul intregului scop. In acest interval poate da adrese IP dintr-un procent limitat din scop ce se poate configura din urmatoarea interfata: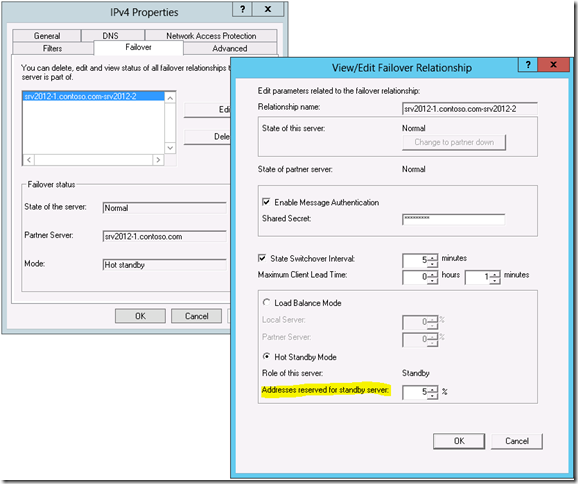 Acest procent din scop este rezervat si folosit tocmai pentru astfel de cazuri – pentru a nu exista conflicte pe perioadele cand comunicatia intre cele doua servere este intrerupta.
Auto State Switchover Interval – cand unul dintre parteneri nu mai este online statusul se schimba pe communication interrupted si un administrator trebuie sa-l treaca manual pe Partner Down. Optiunea aceasta schimba automat statusul pe Partner Down dupa ce a trecut un anumit timp in statusul "communication interrupted".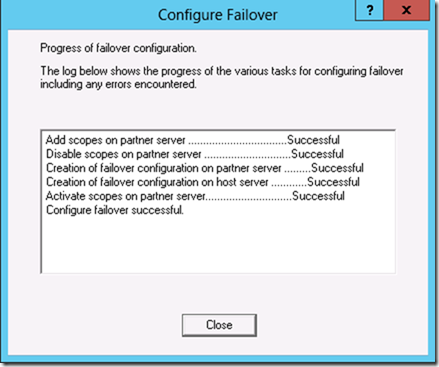 Pentru neclaritati pun mai jos ceva link-uri utile cu informatii despre tehnoligia prezentata mai sus. Inclusiv RFC-ul ce descrie protocolul DHCP Failover (134 de pagini):
Understand and Troubleshoot DHCP Failover in Windows Server "8" Beta
Step-by-Step: Configure DHCP for Failover
Ensuring High Availability of DHCP using Windows Server 2012 DHCP Failover
One Response to "Windows 2012–DHCP Hot Standby"
Write a comment